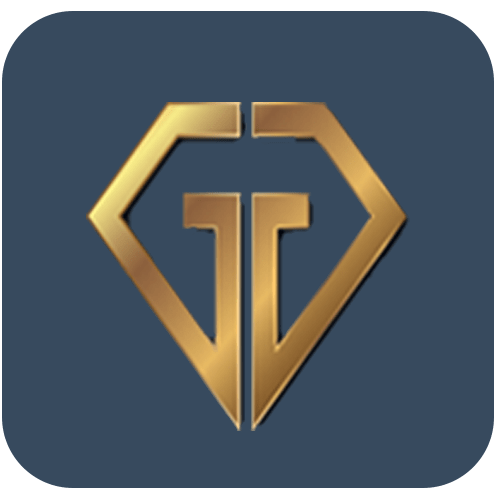 GOLD RAPID
Gold Rapid is a quick gold calculator / way to calculate your day to day Gold transactions, apply Karat to define purity and calculate the final price plus the pure weight. It works on two measurement scales: Grams and Tola. And you can always instantly change your live rates with a simple touch.
What you need to do is to open the calculator supply Weight in Grams, slide Rate and Karat sliders to select Gold Rate and Karat to be applied on calculation. And it will start showing you end calculation result Net Weight and Total price in the bottom. More importantly you can select default intervals and (rate / gram) and (rate / Tola) which you can choose from application menus.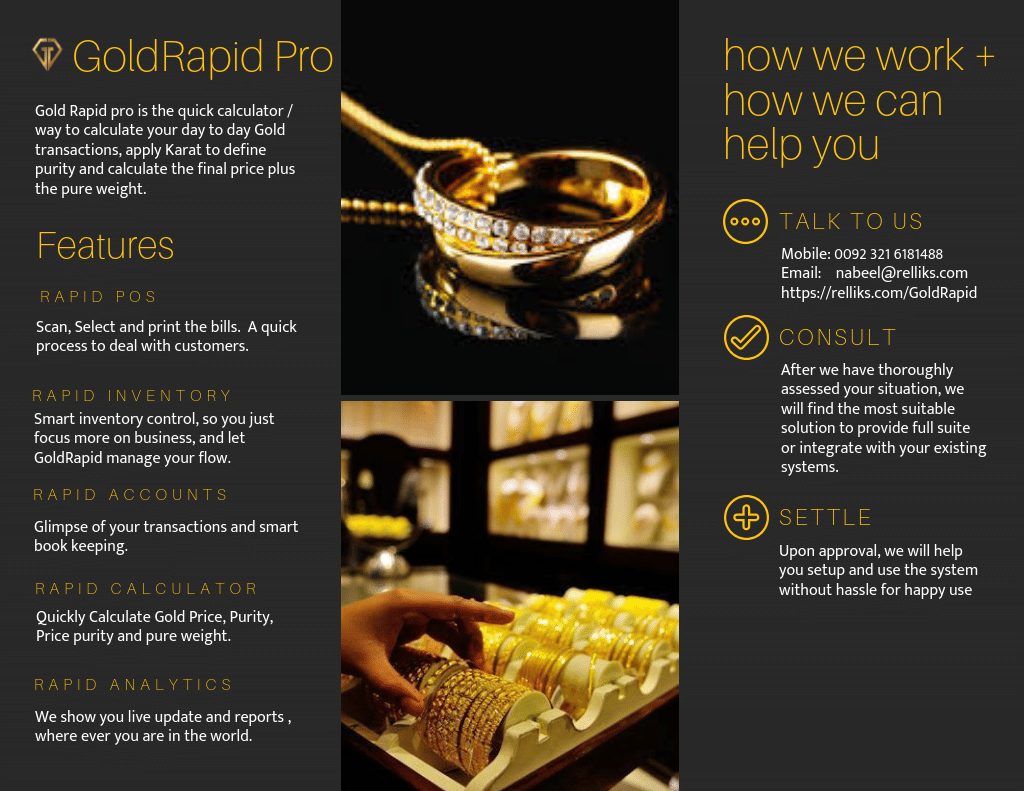 GoldRapid Pro
For premium application Please fill the contact form below:
Let's Start Something

new

Say Hello!
We are always looking forward to hear your ideas, that we take it as a challenge. Therefore, please don't hesitate to contact us. We will get back to you within one working day.